1989 | 100m | Col | USA | Drama
A sexually repressed woman's husband is having an affair with her sister. The arrival of a visitor with a rather unusual fetish changes everything.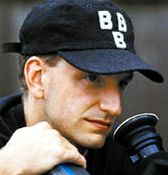 DIRECTOR / WRITER
Steven Soderbergh
CAST
James Spader, Andie MacDowell, Peter Gallagher, Laura San Giacomo
OSCAR NOMINATION
Steven Soderbergh (screenplay)
CANNES FILM FESTIVAL
Steven Soderbergh (Golden Palm)
James Spader (actor)
REVIEW
"Electrifying… As writer, director and editor, [Soderbergh's] control is mesmerizing. It's also more than a little creepy; as though Soderbergh were drawing us, a step at a time, into a warm pool where intimate secrets flowed back and forth as simply as currents of water."

--
Sheila Benson,
Los Angeles Times
FIRST IMPRESSIONS
A character-driven, low budget film that proves you don't need millions of dollars to entertain an audience.
James Spader is so subtly beautiful, quiet and sensitive. I love the freedom and childlike openness of his character.

I enjoyed the naturalness of the conversation, and their awkwardness.
Apparently this was a break through film for contemporary independent production, much like the works of other directors Charles Burnett, Joel and Ethan Coan, Todd Haynes, Jim Jarmusch, David Lynch and John Sayles. The spirit of experimentation evident in American independant films of the late 1980s and early 1990s lives in in the films of Wes Anderson, Sofia Coppola, and french film and music director Michel Gondry.
See more...