1948 | 93m | B&W | Italy | Family Drama, Urban Drama, Coming of Age | TSPDT #14
A man and his son search Rome for a stolen bicycle vital for his job.
DIRECTOR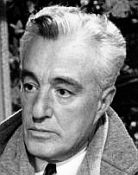 Vittoria De Sica
SCREENPLAY
Cesare Zavattini, Suso Cecchi d'Amico, Vittorio De Sica, Oreste Biancoli, Adolfo Franci & Gerardo Guerrieri, from the novel Ladri di Biciclette by Luigi Bartolini
OSCAR
Giuseppe Amato, Vittorio De Sica (honorary award - best foreign language film)
OSCAR NOMINATION
Cesare Zavattini (screenplay)
CAST
Lamberto Maggiorani, Lianella Carell, Enzo Staiola, Elena Altieri, Vittorio Antonucci, Gino Saltamerenda
TRIVIA
Long mistranslated as "The Bicycle Thief"
IMPRESSIONS
In this film, the bicycle is not just a means of transportation for Antonio Ricci (Lamberto Maggiorani), but also a symbol of the desperate situation facing the people of postwar Italy. Ricco is thrilled to have a new job, and new bicycle. But very soon he goes from this:
... to this:
Without a bicycle, Ricci has no job, and no hope for the future. You feel so sorry for Ricci with his little boy Bruno (Enzo Staiola) in tow, as they crisscross around town trying to recover their bike, encountering various aspects of Roman society, including some of the more acute class differences, in the process. I even found myself scouring the screen looking for a trace of his bike, while intermittently worrying that Bruno would get lost when he so often wanders off in the labyrinth of ancient lanes.
This film is possibly the greatest depiction of a relationship between father and son in cinema history - part of the reason I was so curious to see it. It's full of subtle fluctuations and evolving graduations between the two characters in terms of trust and respect, and it's an awesome heart breaker.
BRUNO
I wouldn't have let him go for his tin

RICCI slaps BRUNO. RICCI is surprised at his own behaviour. BRUNO cries and and stumbles off into the shrubs. RICCI apologizes in fast Italian.

BRUNO
Why hit me?

RICCI
Because you deserved it.
This is really the turning point of the film, as RICCI is a caring father and upright citizen who loves his family and gives time to the poor suspect to get his free tin off beans, and thereby loosing his lead, who morphs into a new callous creature fighting for his family's survival. It's about the lines we cross in times of desperation, and it's easy to wonder how many families were going through similar transformations during this period.
The film also has moments of Chaplin-esque comedy: the contrasting behaviour between the two boys having lunch at the same restaurant. The father and son were acted so well. The father is both tender and harsh. And the kid is so strong willed and passionately Italian, it's phenomenal. I just want to say this one Italian line with the same conviction he does:
The film also features some of the best bicycle doubling around:
GENRE
It's apparently one of the best examples of Italian Neorealism, and it is the first film of this genre that I have seen. Director Vitorrio De Sica, along with Luchino Visconti and Roberto Rossellini, had trained and worked in the commercial Italian film industry before WWII, and produced startling and distinctive films that captured the reality of physical devastation, the moral degradation, and the human suffering of the war years. In the words of De Seca:
"the experience of the war was so decisive for us all. Each felt the mad desire to throw away the old stories of the Italian cinema, to plant the camera in the midst of real life."
Neorealism
presents everyday life through stories involving working-class or poor protagonists, also makes use of location shooting, long takes, natural lighting, non-professional actors, venacular dialogue, grainy black-and-white film stock, and unobtrusive editing. Some of these choices derive partly from the economic circumstances of the film makers at the time.
Italian Neorealism's principles and visual style has influenced much of international art cinema, and also Hollywood's film noir, and the social problem films of the 1940s and 1950s, the British New Wave of the 1960s and Third Cinema movements such as Cinema Novo in Brazil and post-revolutionary Cuban cinema. Its social vision and conventions were taken up by politically committed filmmakers in Africa, Latin America, and also Asia during the revolutionary fervour of the 1960s.